Here are my latest makes. With Valentine's day looming up, I wanted to create something pretty that could be given as a Valentine's gift, and enjoyed all year round, instead of being put away in a drawer.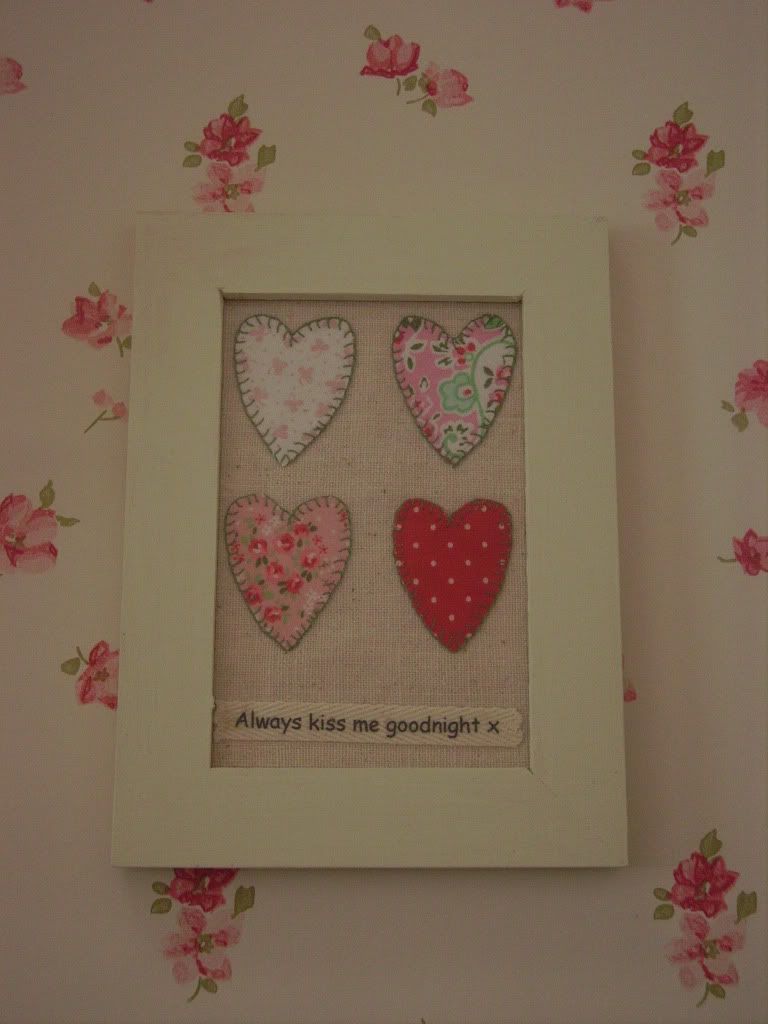 Here is an idea I came up with! A cute little appliqued picture with hand appliqued hearts in a range of pretty pink & red floral, paisley & polka dot fabrics. It has a shabby chic cream painted frame, and can either be made with the following wording -
Always kiss me goodnight x
Live Laugh Love
Home sweet Home
... or your words, or personalisation (Up to 25 characters, including spaces.)
Here's a close up of the blue one -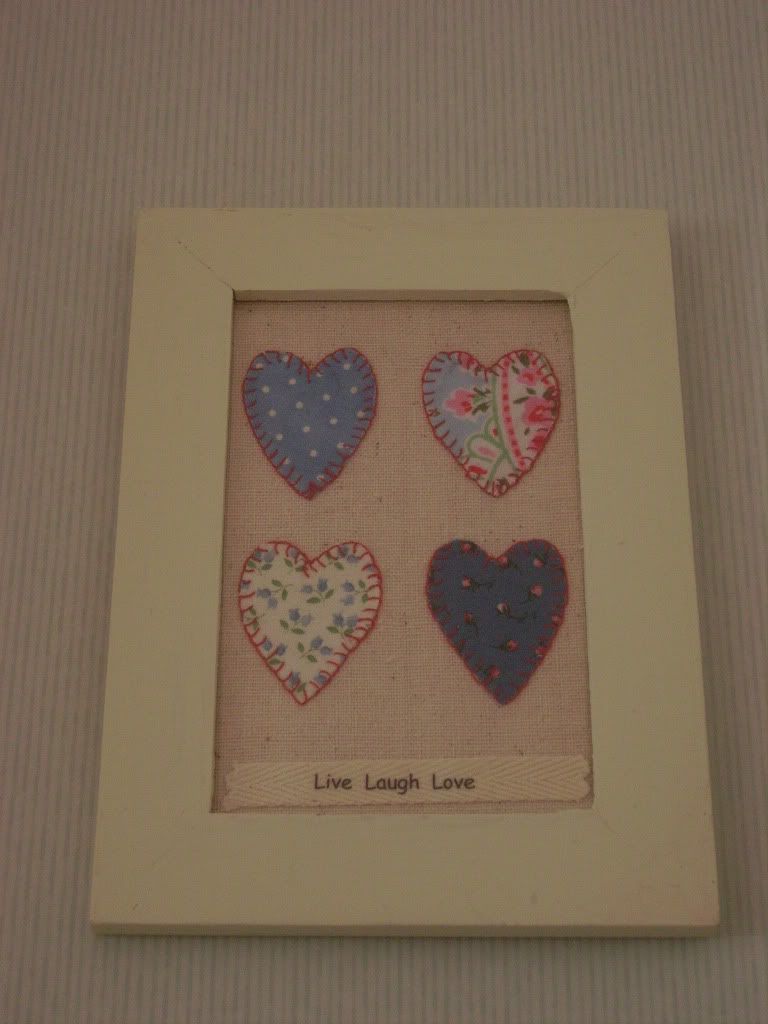 This one is in a cute selection of polka dot, paisley, & floral cotton prints.
Size 7" x 5.5 " approx
Can stand, or be hung.
If you would like to place an order, then please e-mail me at